RESEARCH PROJECT 2013
GRAPHIC DESIGN / ILLUSTRATION

This project is part of the research "Eye Music". It examines the relationship between visual communication and music, in the fields of shape, colour and typography.

A trilogy of books have been designed. The first is called "I can see music through shape", the second one "I can see music through colour" and the last one "I can see music through type". The design of the case housing of the three books works as a basic stringed instrument. The user can pluck each string and easily tune it by using the keys on the top of the case.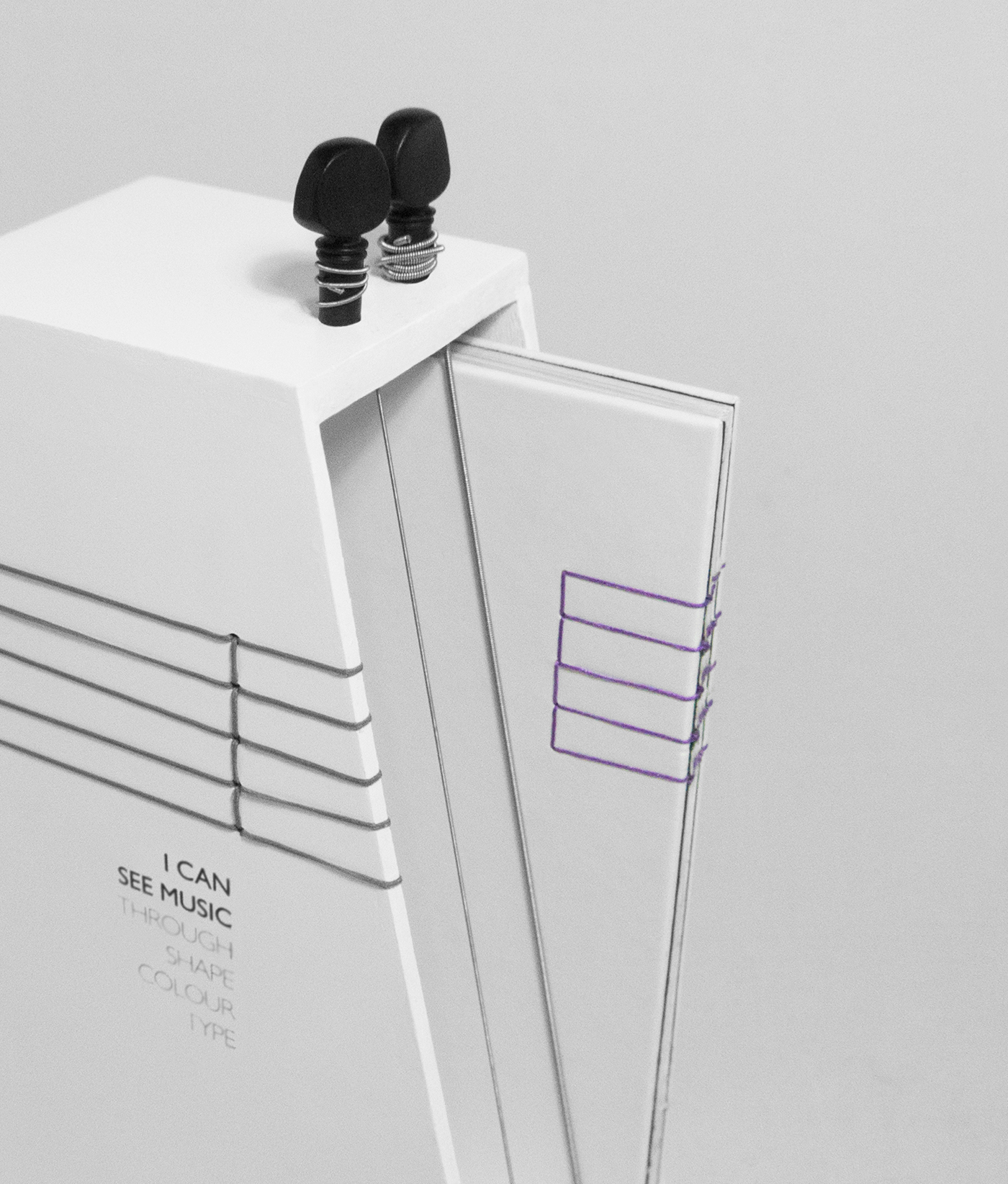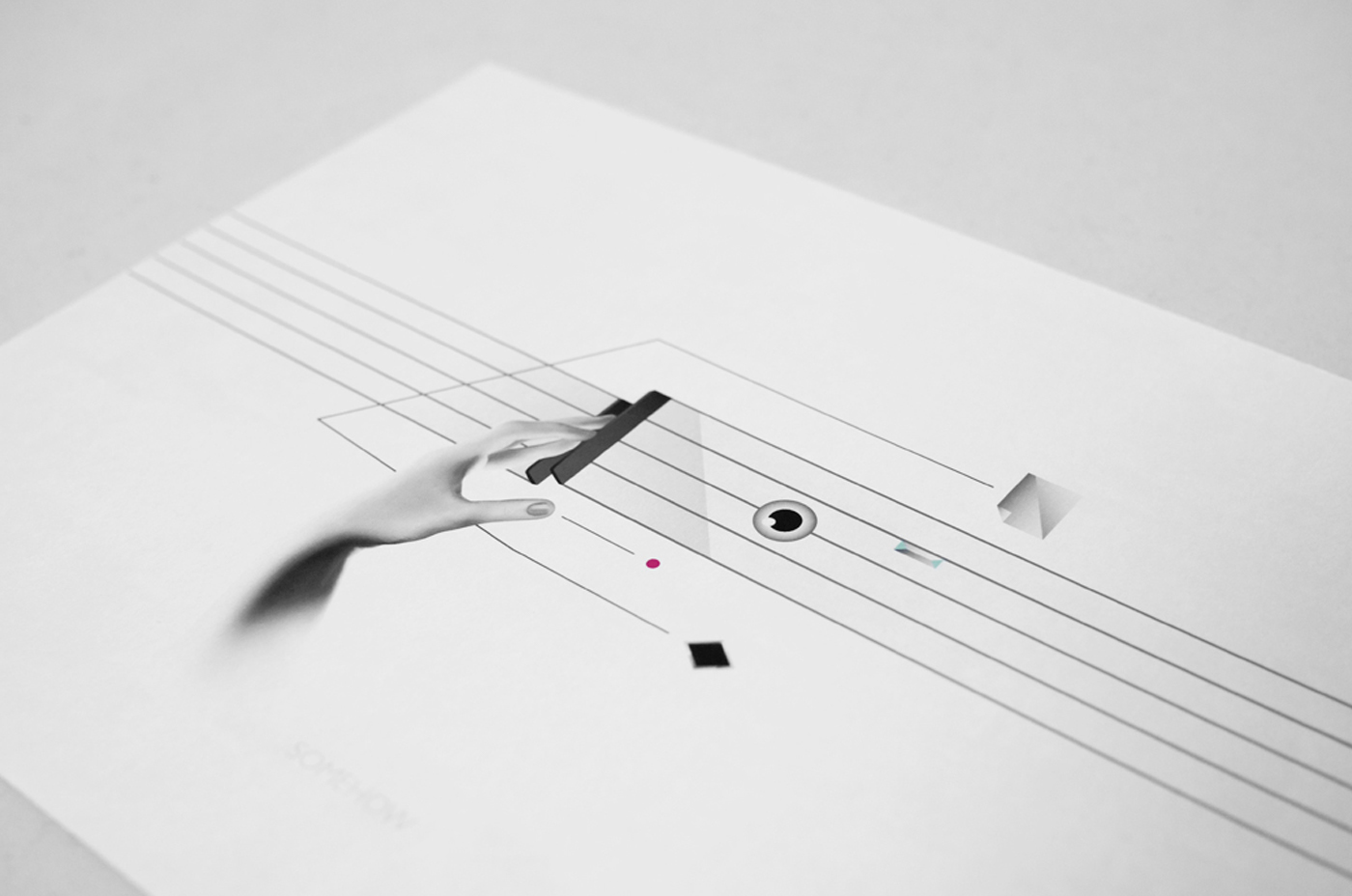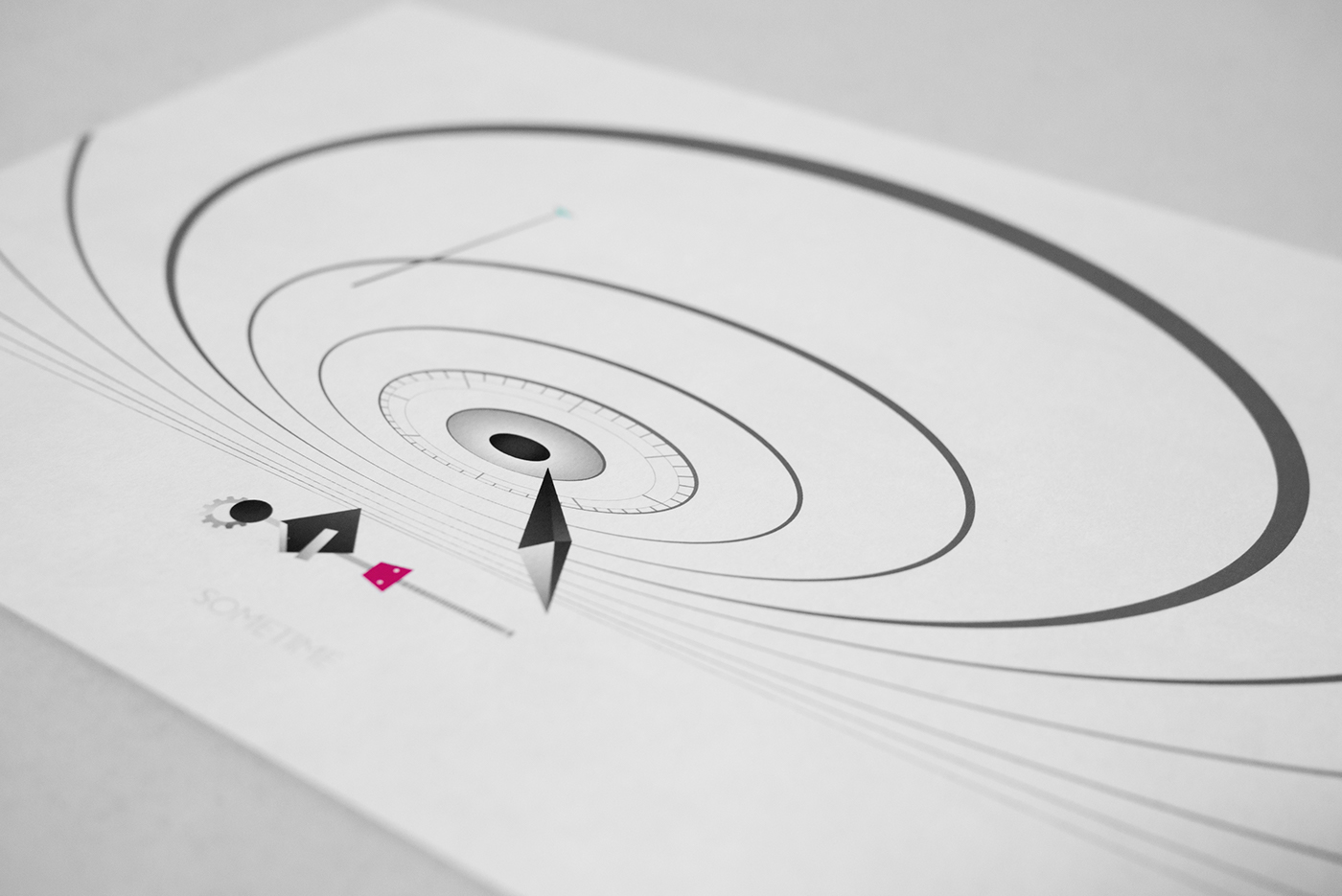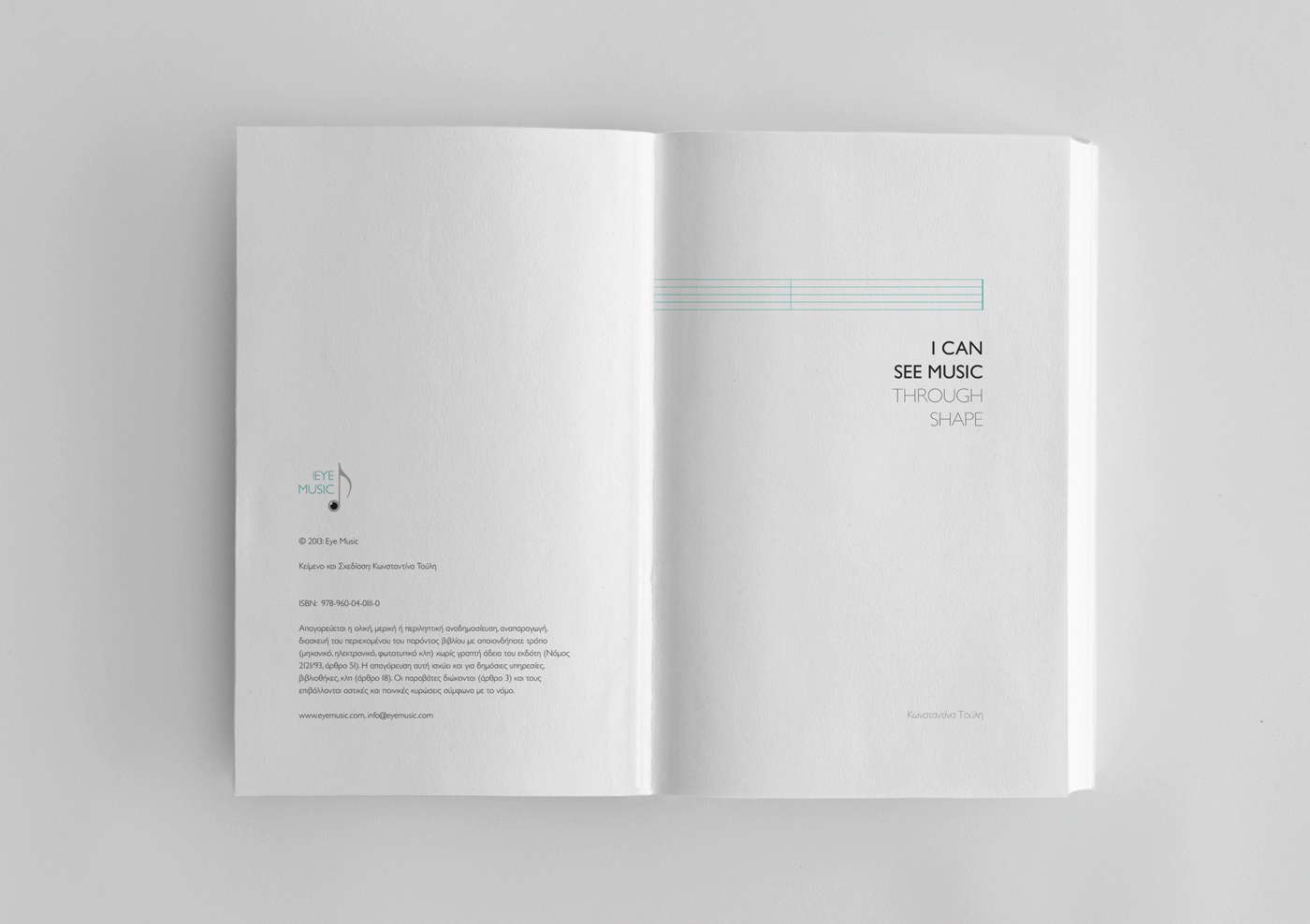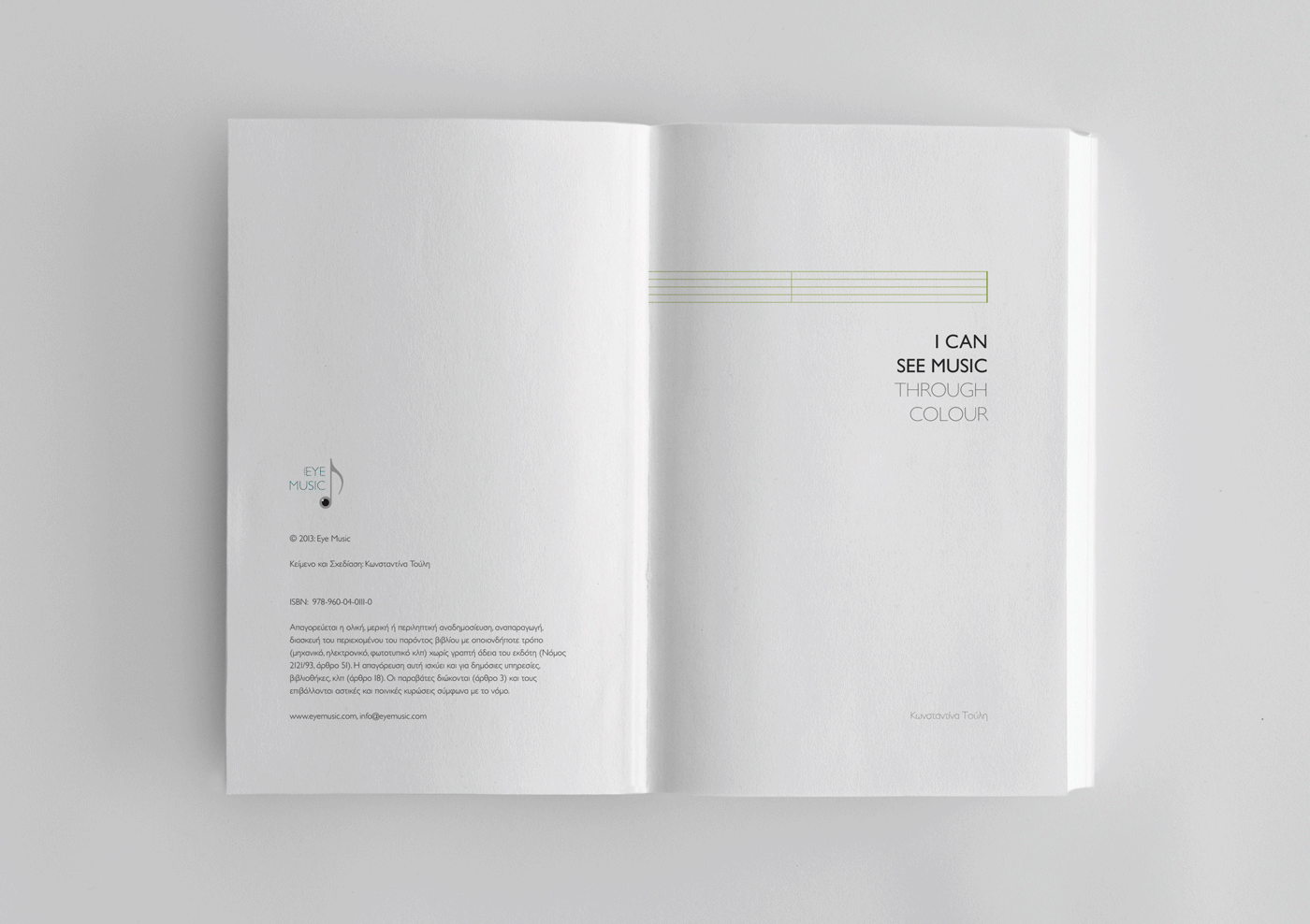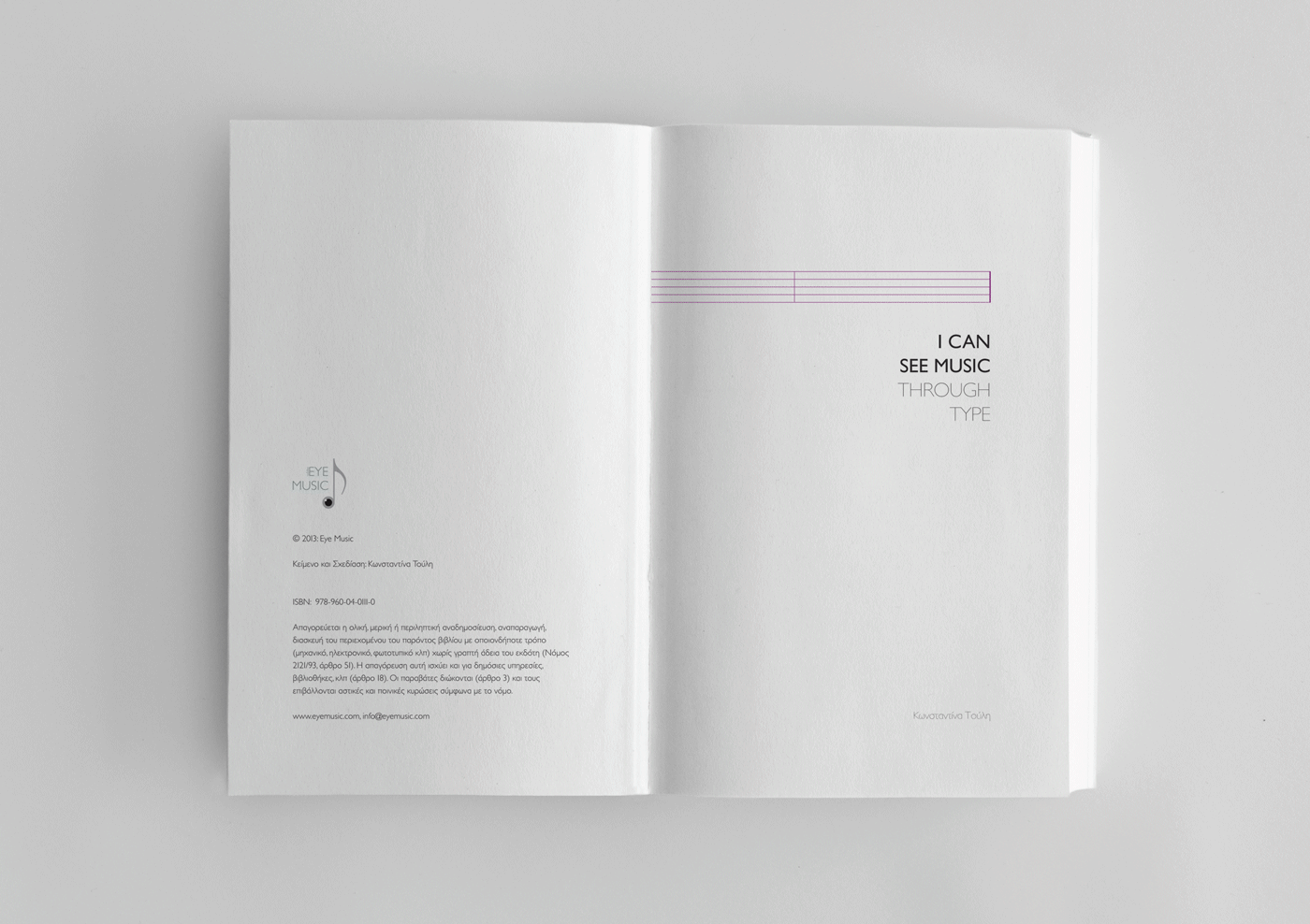 THE FLUTE BROCHURE

When folded, the brochure transforms into a paper flute. It does not only look like a flute, but it can also be played to sound like one. It can be easily unrolled and rolled again.
THE XYLOPHONE CALENDAR

Each day of the week corresponds to one music note of the xylophone. Synesthes, as it is mention on the "I can see music through colour" book, relate music notes with colours, months with colours, etc. Taking these relations into account the colours of the calendar have been chosen.
THE PACKAGING FOR COLOUR PENCILS AND CRAYONS

When someone places the packagings of colour pencils and crayons one next to to the other, they create a piano keyboard. The frequency of each music note can be related to the wave length of a colour. Taking this into account, each packaging contains only seven colours of pencils/crayons that correspond to the seven music notes.


THE FLUTE AND THE HARMONICA PACKAGING

The packaging of both the flute and the harmonica was inspired by the instrument itself. Cutters have been used in order to give to the user the tactile experience of the holes of the flute/harmonica.
THE INVITATION

Elastic strings have been used for the design of the invitation. They represent the music pentagram and at the same time shapes, lines, representing the visual communication. Moreover, the strings work as a basic stringed instrument, when you pluck each of them.