Nottingham Contemporary reached out with the proposal of the development of their new online publication platform and identity,
The Contemporary Journal
.
The Contemporary Journal is an open access publishing and research platform hosted by the Public Programmes and Research (PP&R) in Nottingham Contemporary. The publishing platform further explores the programme research strands, widens and trans-nationalises its research community, and brings together interdisciplinary modes of enquiry in the fields of artistic research, the curatorial and visual cultures.
The Contemporary Journal, although part of the institution, will have a separate and distinct approach and identity while maintaining elements of the parent brand. The identity must comply with the highest standards of a contemporary art online journal and aims to reach a global audience of Academics, Critics and practitioners in the art scene.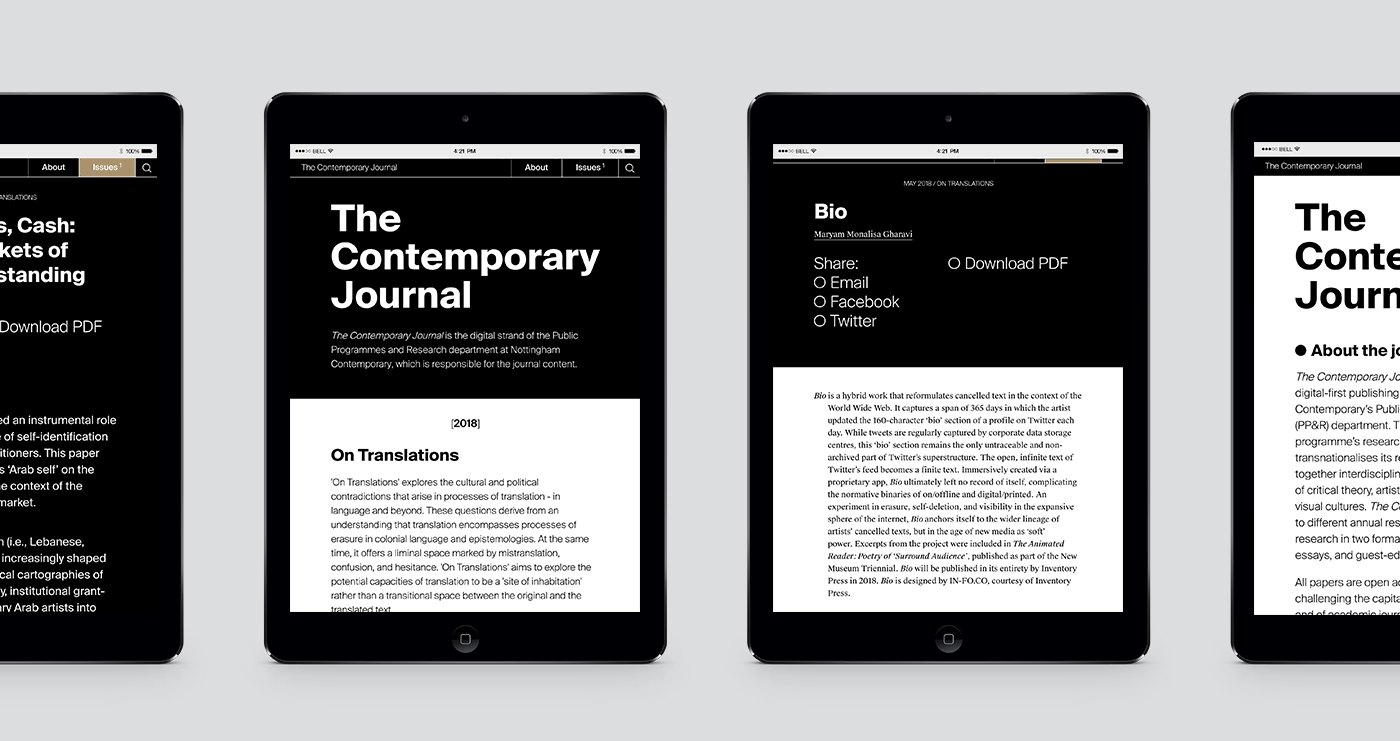 TYPEFACES
Designed by "Swiss typeface", consists of a serif and a sans serif. The sans serif font is a bit more condensed and "angular" giving a different aesthetic to the copy, feeling more dominant with a really serious character. The serif font suits nicely with the sans serif font, giving more character to the copy and emphasising in readability.